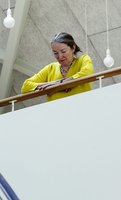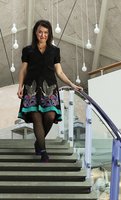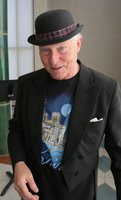 TRIO SATIE – ABOUT
Founded in 2012 and based in Copenhagen, this unusual trio-mix consists of an opera singer; Isabel Piganiol, a double-bass player;
Lars Malther and a pianist; Ulla Habermann.
Together they form an unusual, but cosy ensemble whose first mission is:
"Bring this music to any kind of audience"…
One of their ambitions is to make the sometimes "too intellectual" French classical music from the 20th century comprehensible and enjoyable to a broader public, hence;
Mrs Habermann's love and devotion for Satie – and the music of his contemporaries - has resulted in many pages of keen research about these "quite special French personalities". Mrs Piganiol's knowledge of the French language and mentality (she is half-French from birth) make the texts come alive and easy to understand.
Mrs Piganiol introduces and explains the music and sometimes tells amusing anecdotes between most of the musical pieces, thus providing the audience with sufficient information to just lean back and enjoy the music, maybe even with a smile on their face (lips);-)
Another ambition is to expand the trio for the sake of greater variety and in order to add extra colour to each concert. Therefore local musicians, friends and colleagues are invited to take part.
Amongst other events there have been flute players and violinists, pianists playing 4-hands, ballet dancers dancing to the music and an actor declaiming contemporary poetry with Satie's music in the background. For the love of beautiful 20th-century music, the artists are ready to give their all to entertain a wider public, in Denmark and the rest of the world.
Since 2012 they have made a great contribution to the Frederiksberg public at "Metronomen", by giving a dozen concerts.
The laid-back atmosphere of this kind of "café-concert" is cosy and makes it easy for the public to enjoy the French music from the 20th century… SATIE, Ravel, Bizet, Poulenc, Debussy, Ibert, Roussel, Fauré amongst others…
The trio has contributed to several world premièreres as well as national (in Denmark), among others: Paul Hindemith's 9 small duets for clarinet and double bass and Isabelle Aboulker's two TrioSatie-dedicated songs "Du génie, mais rien de plus" and "Le vieil arbre".